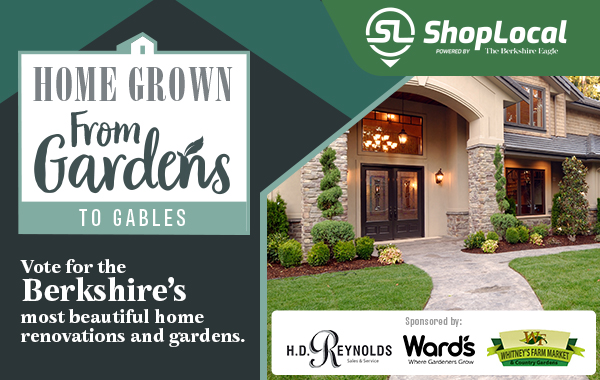 Enter your Before & After photos in the Berkshire Eagle reader's choice contest for a chance to win one of 6 great prizes!
Each winner will receive a prize valued over $100


Starting June 1st, you're invited to submit Before & After photos of your home's best indoor or outdoor renovation, to win in one or more of these six categories:
- Most Dramatic Renovation - money is no object
- Small but Impactful - little budget, big difference!
- From Shabby to Chic - most updated to modern space
- Most Fun & Family - media rooms, tree houses and more
- Most edible herbage - veggie and fruit gardens
- Most jaw dropping landscapes - from flowers to flow
July 31st, submissions end, and the Berkshire Eagle Selection committee will choose up to 12 Finalists per category.
Aug 6th – Aug 29th you get to vote for the winners online! Vote for your own renovation, your friend's, or just for fun!
And...just by voting, you could win a prize too!
One lucky voter will be randomly selected to win a $100 value prize as well! Votes will be counted, and the 6 winners will be announced online September 1st.
By submitting this form, you are consenting to receive marketing emails from: New England Newspapers, Inc., 75 SOUTH CHURCH ST, PITTSFIELD, MA, 01201, US,
https://www.berkshireeagle.com
and advertising emails from our sponsors. You can revoke your consent to receive emails at any time by using the SafeUnsubscribe® link, found at the bottom of every email.
Emails are serviced by Constant Contact.